Description
When Susan Stripling was a new wedding photographer, there weren't many wedding photography books available to learn wedding photography.  As the years went by, and more opportunities for education were available, Susan still didn't get precisely what she needed : how to make something out of nothing.  She started writing Case Studies to create those wedding photography books that she had always wanted.
Wedding photography isn't easy.  You show up in cluttered hotel rooms, shoot ceremonies with difficult lighting, navigate difficult churches, document crowded cocktail hours, and shoot receptions at all times of the day and seasons of the year.  Wedding photography is a tricky career, and the shooting scenarios vary from wedding to wedding, year to year.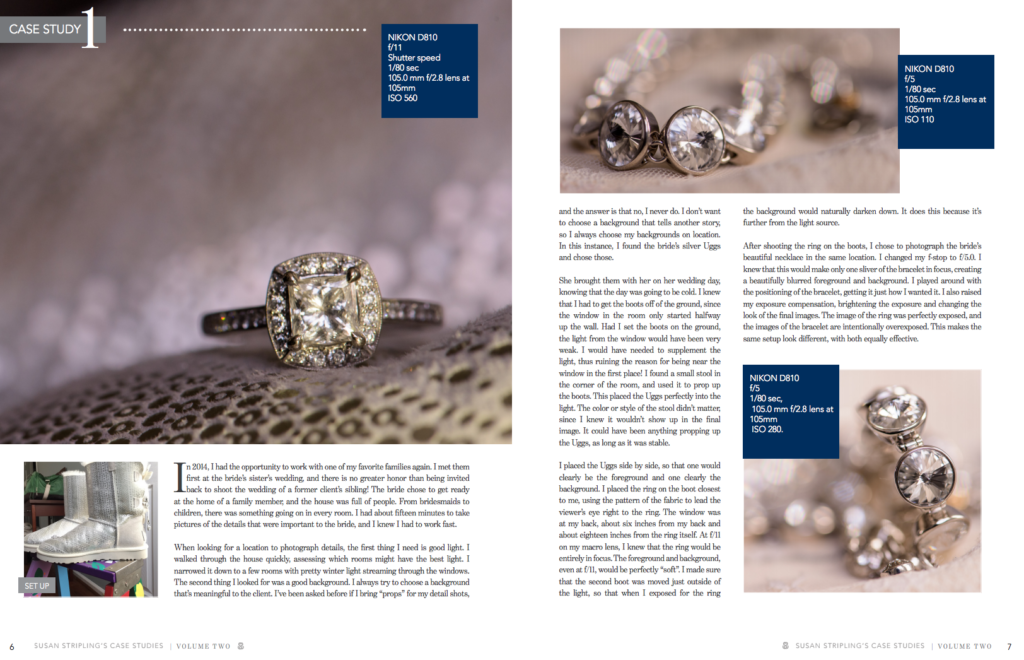 Enter the Case Studies Volume 1, and now volume 2.  This forty-plus page book will teach you the start-t0-finish setup from dozens of scenarios on a wedding day.  From details to portraits, family formals to reception images, Susan will lead you through how to create images in all types of scenarios.
Included in each setup are:
Exif information, including shutter speeds, ISO, and f-stop
Lenses chosen and focal lengths utilized
Whether the image was shot in aperture priority or manual, and why
What camera body was used
Full descriptions of the lighting used or created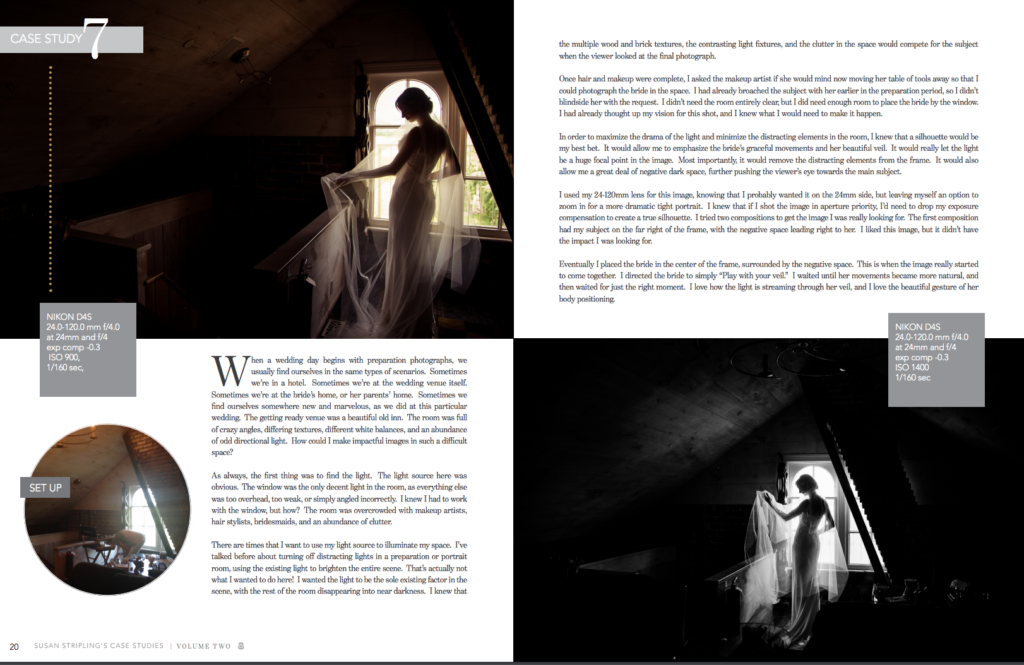 These Case Studies are created for every wedding photographer who wondered what to do in a crowded getting ready room, a difficult portrait location, or a tricky reception space.  These textbooks will help you find light in unusual places, and create beauty in the most difficult of spaces.  They are a great companion to the other textbooks in this store, meant to help you expand your creativity in even the most difficult of situations.