Seconds:
The Art of Wedding Photojournalism
What is wedding photojournalism?  What, in this day and age, does it mean?  How do you combine the fly-on-the-wall nature of documentary photography with the need to deliver beautiful images to your clients?  How do you stay true to a hands-off style of shooting while still creating timeless wedding photography?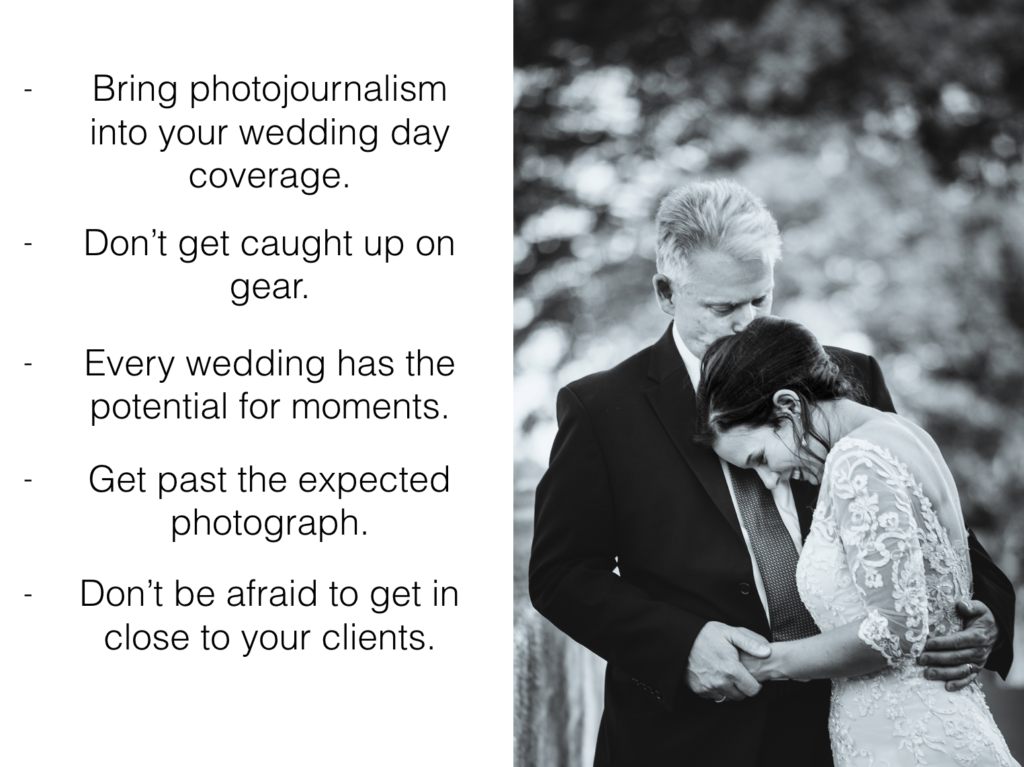 Led by the incredible photojournalistic talents of Jackie Connor and Paul Gero, this ninety minute course dispels many myths that surround wedding photojournalism, such as:
Photojournalism and wedding photography are very different things.
You need a lot of gear.
You have to have "special" clients to have great moments…what if I don't have clients who are exuberant and crazy?
But wedding photography is supposed to be…(fill in the blank with any wedding photography myth you've ever heard!)
Wedding photojournalism requires you to get too close to your clients, that's intrusive and you shouldn't do that!
Little moments don't matter, just the big key moments.
There is no way to know that moments will happen during a wedding, so capturing them is just a matter of luck.
The only subject that matters on the day of the wedding is the couple.
Wedding photography clients only want portraits, not moments.
My clients won't ever have those moments in front of me.
Wedding photos have to be retouched to match current photography and wedding trends.
Clients only want to buy portraits.
After this class with Paul and Jackie, I guarantee that you won't look at wedding photojournalism in the same way you used to!  They break down everything you need to know to be comfortable, make your clients comfortable, manage your gear, anticipate and react to moments, and create images that your clients will treasure for generations to come.
Instructors
Jackie Connor
Paul Gero