Wedding Photography Posing Workshop
September 13, 2017
Palm Springs, California
One of the most common questions we get in The Wedding School is "Can we learn from you in person?"  Until now, we have only had two in-person, hands-on events. We realize the extraordinary learning potential in live, face-to-face workshops, and are thrilled to bring this Wedding Photography Posing Workshop to you late this summer!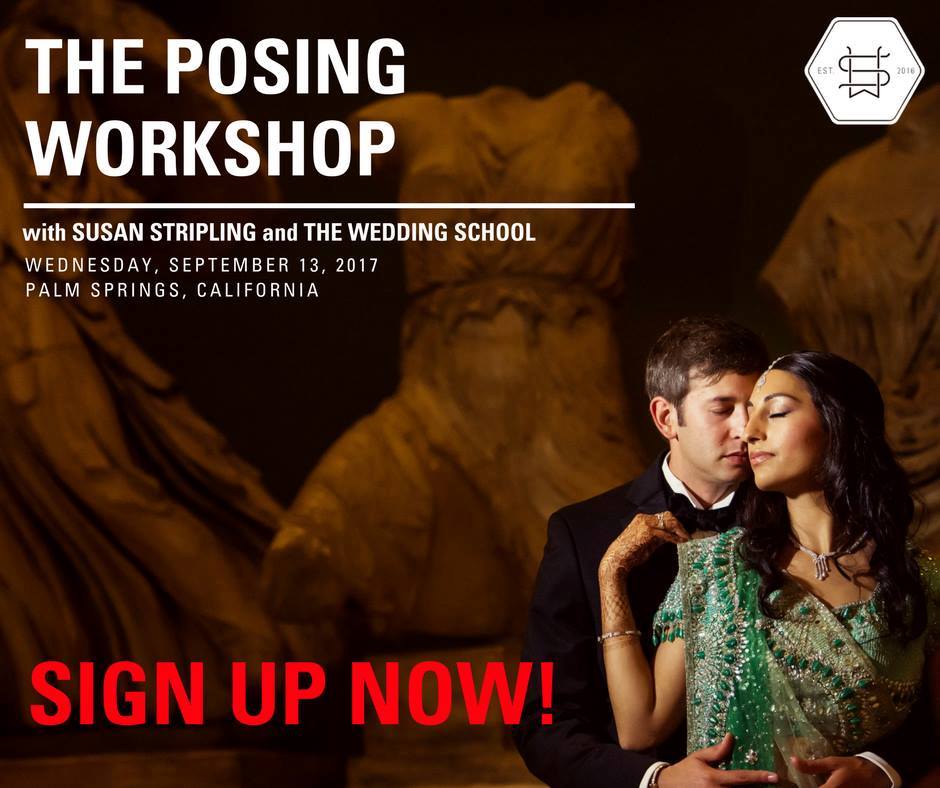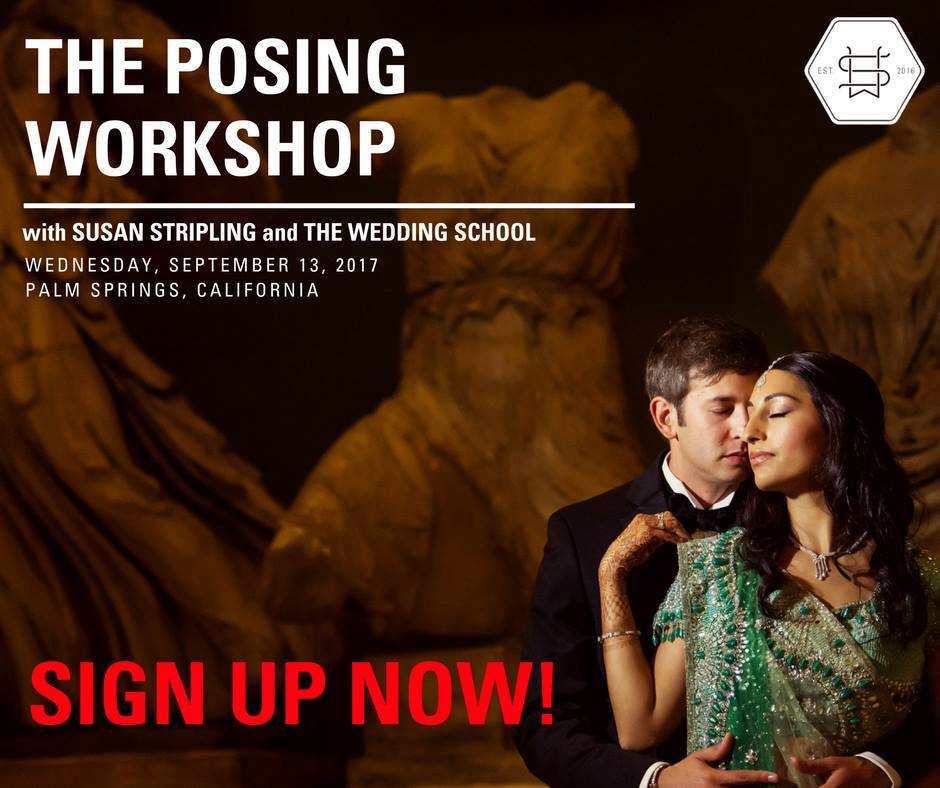 This intense, small-group workshop will take place at the Hyatt Regency Indian Wells Resort & Spa.  Starting at 12:00pm and not ending until after dark, Susan Stripling will teach you to pose subjects for beautiful portraits in any situation.  These situations include:
Indoors and outdoors in natural light

Indoors and outdoors with studio strobes

Indoors and outdoors with speed lights

Indoors and outdoors with video light

…and more!
We know that wedding days throw crazy situations at you.  We know that you don't always get great natural light to work with, and that as wedding photographers you find yourselves in difficult scenarios on a weekly basis!  The goal of this workshop is to demystify the posing part of any portrait experience, and equip you with all the tools you'll need to create compelling images in any scenario!
We also know that there is nothing quite like hands-on education.  While this workshop will be filmed for The Wedding School's Learning Library, as an attendee you will have the unique experience of helping craft this experience.  Your questions will shape the day, and your specific needs and desires will chart the course of this workshop.  You'll be able to ask your questions in real time, and get real-world answers that you can begin applying immediately.  
This one-day workshop includes:
Access to live models

Hands-on personalized education from Susan Stripling

A very limited class size (no more than twenty attendees)
The cost of the workshop is $900, payable upon registration.  A complete day-of syllabus and further details will be available in late August.  We hope that you will join us in September for this one-time-only unique workshop experience!  CLICK TO SIGN UP HERE!
The workshop fee is not-refundable, but is transferrable to other Wedding School members if you are not able to attend.  Transferring the seat will be the responsibility of the original purchaser.  
To join our amazing Facebook community and talk more, click here!