Walk through an entire wedding with me!
The number one request I've had from wedding photographers over the years is "Can I come to a wedding with you?"  I've had photographers want to apply to be my assistant, to second shooter, and even to just shadow me throughout the day.  While I can completely understand what an invaluable learning experience that would be, I've always worked very hard to keep my professional wedding photography business separate from any educational endeavor that I might undertake.  As the wedding seasons went by and the requests kept coming in, I started wondering if there would be a way to virtually take you all with me to a wedding, from start to finish. We turned it over from every angle : how could I shoot a wedding for a client and stay completely immersed in the wedding while allowing a film crew to follow me around?  Who would be an awesome client to ask about this experience?  Could we do this without being a distraction on someone's actual wedding day?
On November 19, 2016 we live-streamed an entire wedding day on my Facebook page.  Amy and Brandon let us into their wedding day, opened their hearts to us, and opened their day up to all of you.  We could not be more appreciative.
We followed the 13+ hour day from start to finish, including:
Prepping gear, packing the car, and driving to the getting-ready location
Shooting details at the bride's house (the dress, shoes, rings)
The bride getting ready at home
The groom getting ready at the church
The entire hour-long Catholic church ceremony
Family formals at the church
Bridal party pictures at a nearby park
Bride and groom portraits during sunset…and after!
Cocktail hour
Reception room details
Introductions, first dance, parent dances, toasts, and blessings
Guests dancing and enjoying the party
Cake cutting
It was an incredible experience to watch as photographers tuned in to the live feed from all around the world. It was an even more incredible experience to present the finished video series as a live summit in January, 2017.
I've seen many videos from "full weddings" advertised, only to find out that the entire video is two or three hours long.  How can you really get the experience of a full wedding if the educational experience is cut and edited?  What about the down time?  What about the set up and break down?  I truly feel that every part of the day is crucial when learning what a full wedding is like to photograph.  That is why we have cut absolutely nothing out of the flow of the day.  Every car ride, every mistake, every user error, every success is there for you to view.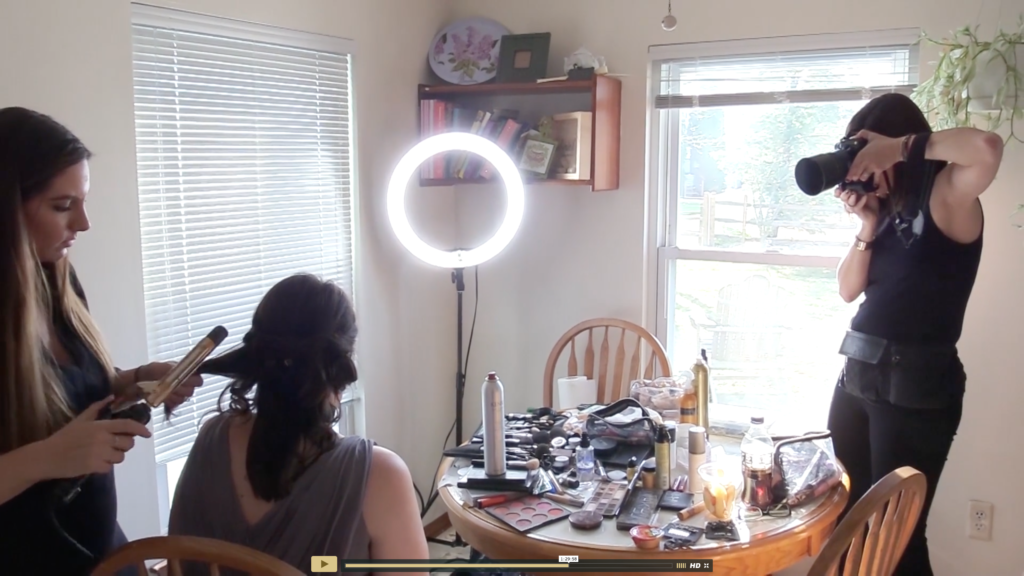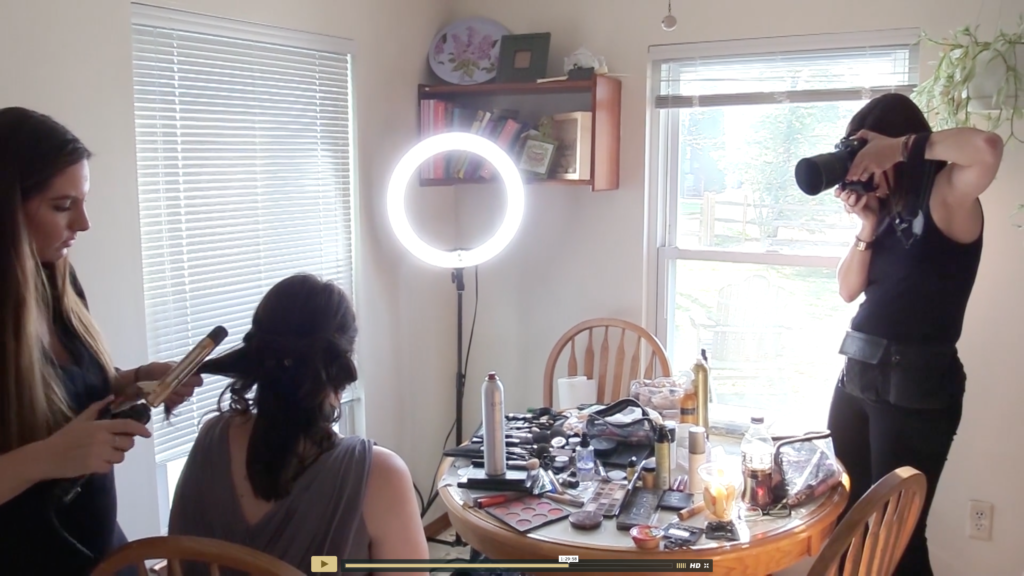 Above and beyond that, we've included EVERY RAW FILE that I shot that day!  That's right – the good, the bad, and everything in between.  You'll see the camera data overlaid over every shutter click, and will learn my shutter speed, ISO, f-stop, whether I'm in aperture priority or manual, and what my exposure compensation is.  You'll see the settings that worked, as well as the settings that didn't – and how I corrected them.  You'll see every image, unedited, un-cropped, and un-manipulated.  Every one!


I hope that you love this experience as much as we loved creating it for you.  I think watching an entire wedding day from start to finish is crucial for beginning photographers as well as established professionals.  If you're brand new, you'll get to experience a wedding day as if you were actually there! If you're an seasoned pro, you'll be able to pick up tips and tricks to help streamline your already established wedding day workflow.
Most of all, we are so deeply appreciative to Amy and Brandon for letting us into their day.  It was an honor to be there as your wedding photographer!
Existing Wedding School members will find the entire 13+ hour day here in the Learning Library.  If you'd like to join us so that you can watch this wedding day over and over, on demand, at any time of the day or night, just sign up here and you'll have immediate access!
To join our amazing Facebook community and talk more, click here!