New LIVE wedding photography education page!
I am so excited to announce our latest update : the Wedding School LIVE page!  It will be even easier for us to bring you LIVE wedding photography education via this incredible resource.
After a six week series on profitability that was broadcast exclusively to our Wedding School : Member's Only Facebook page, we are so thrilled to transition our weekly lessons to our new LIVE page.  Bookmark that page and set a calendar reminder for 2pm EST on Thursdays, because that's when our weekly lessons will be LIVE!
We are kicking things off with our Bridal Portrait Workshop!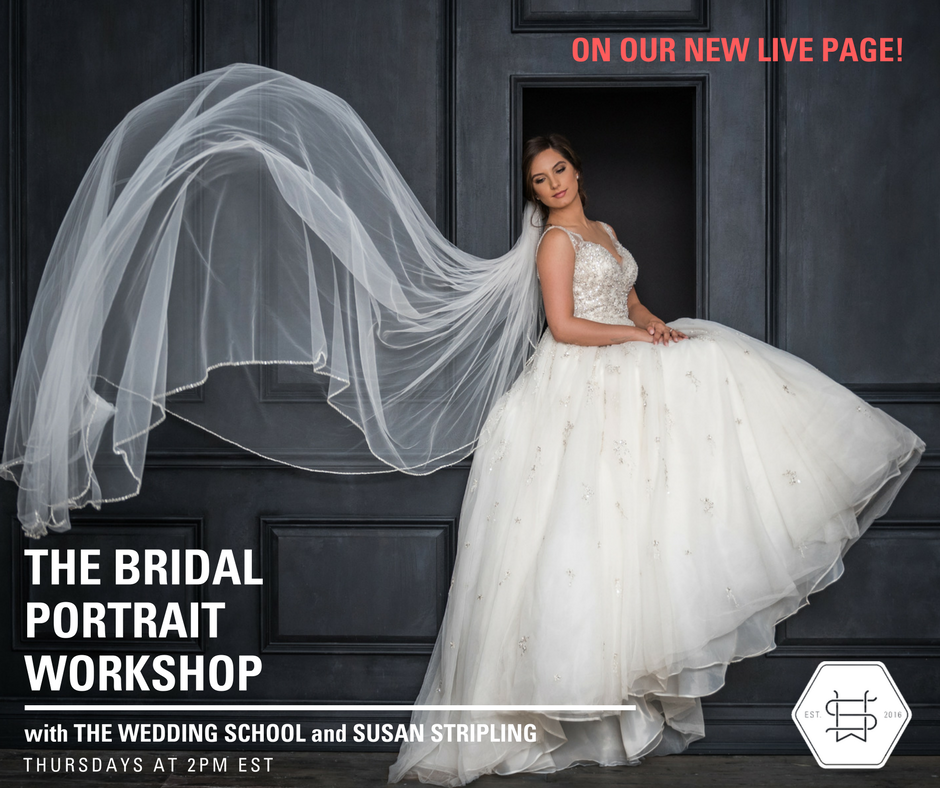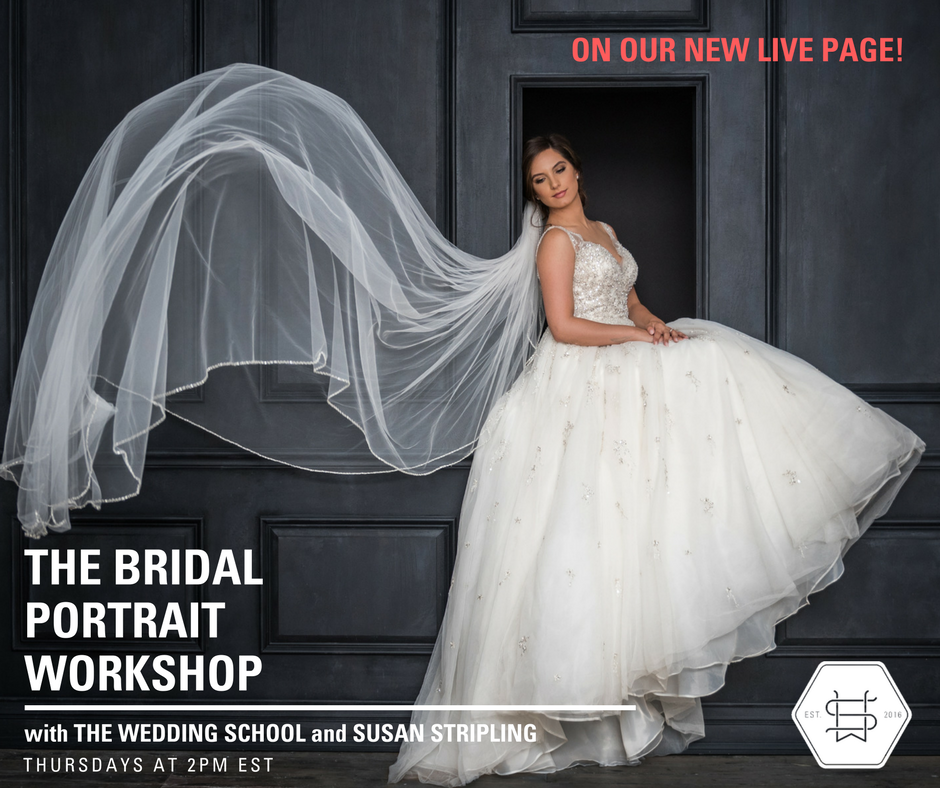 This past winter Susan Stripling and The Wedding School held a one-day in-person workshop in historic, snow-covered Hudson, New York, that dealt with shooting bridal portraits.  We shot at all hours of the day under all kinds of conditions:
Indoors with natural light
Outdoors with natural light
Inside with a video light
Outside with a Profoto B1
Outside with an off-camera flash
Each of these conditions has been made into individual lessons, and we'll be bringing them to you over the next six weeks!  Check the LIVE page for a calendar of dates, and you'll always know when the next lesson will be!
As always, if you miss a lesson, you'll be able to catch up as they will all be added to our vast Learning Library!
To join our amazing Facebook community and talk more, click here!