Creating an Associate Photography Program
We are SO excited that the live class for February 6, 2018 was about creating an associate photography program!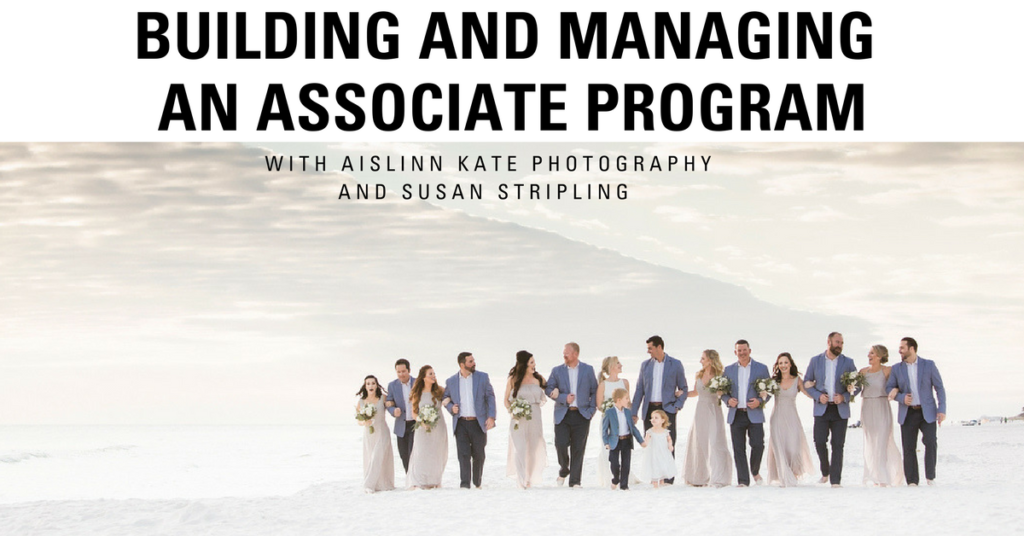 How to Build and Manage an Associate Program
This excellent course from Aislinn Kate Photography answered all of the questions that photographers in our Facebook group have been asking for years!
This class focused on four major topics:
Laying the groundwork for a studio that can book and sustain multiple photographers.

Maintaining brand consistency and individual creativity across multiple photographers.

Paying employees, taxes, insurance, and workflow organization.

Creating employee engagement and buy-in for a true, team culture.
Aislinn will give viewers concrete, precise examples from her own studio (including the things that have worked well, and the things that have not).  She will also offer strong, actionable ideas for building a creating an associate photography program in this way.  At the conclusion of the live broadcast, attendees will be fully equipped with a complete toolkit for beginning and maintaining a thriving associate photography program.
Members of The Wedding School can view the course right here!